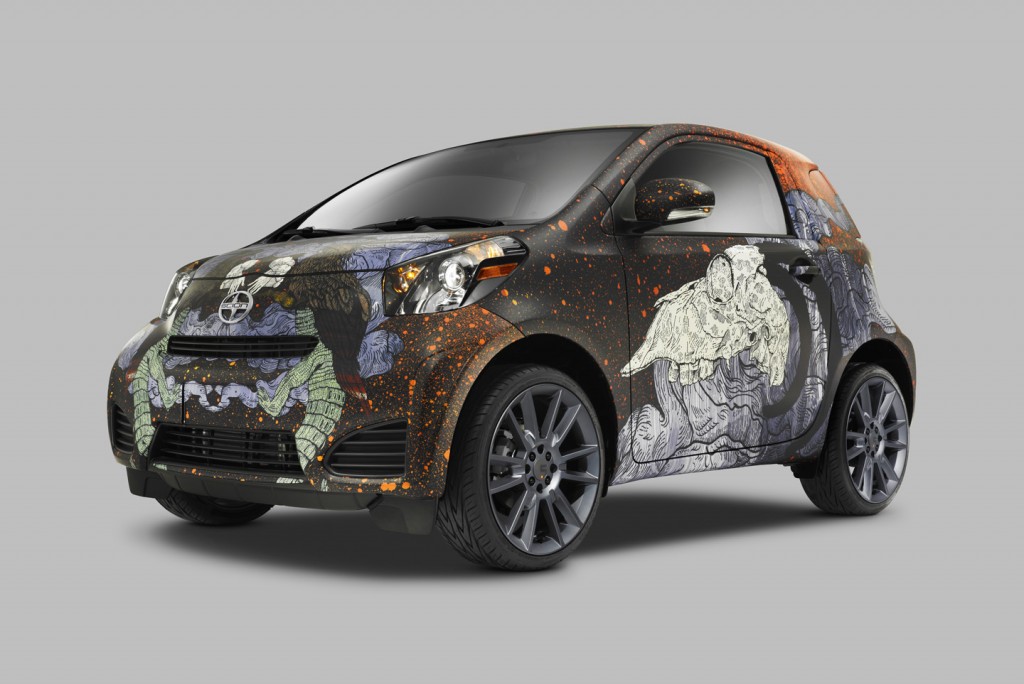 Every year, Scion selects an inventive group of artists to transform vehicles with custom artworks. The cars are wild, with each artist transforming the 10 foot long Scion iQ into a mobile masterpiece.
Scion has just celebrated the 10th anniversary of the brand's commitment to the arts. The Art Car Program celebrates that legacy and continues to push forward with fresh new voices and brilliant new creative culture.
Artists included ALIIGN, David Choe, Gluekit, Melvins, French, Cody Hudson, Mishka, Josh Graham, Dust La Rock and Andrew Schoultz.